Aqua Based and Poster Paints
These poster paints are water based, matte, glossy, pearl, metallic. They are suitable for decoration, painting, decoupage. A variety of colors. Very good coverage on different surfaces - paper, cardboard, wood, canvas.
3 items | pages 1/1

Filters


Filters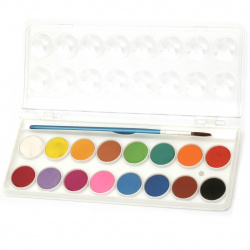 Watercolor paints with a paintbrush. Their intense colors are suitable for hobby projects as well as for use in kindergarten and school.
SKU:
842997
Weight

100

gr
Piece: 16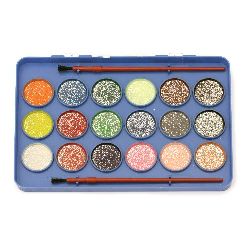 SKU:
842164
Weight

122

gr
Piece: 1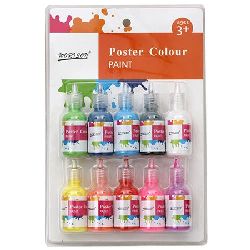 SKU:
842106
Weight

421

gr
Piece: 1